From September 2018, Oatley RSL Toastmasters decided to feature a member of the month…
[April 2019] Meet Joan …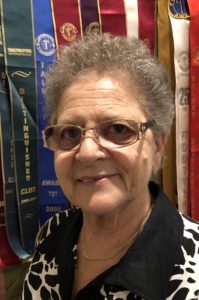 Joan has been a member of Toastmasters for 30 years. She joined Toastmasters because after been asked to speak at the first Aboriginal Conference in the 1980's she felt that her presentation of her Conference papers could have been better.
Joan's speaking ambition for this year is to complete the last three speeches she needs to do to obtain the Advanced Communication Gold level ( ACG). The most important thing that Joan has learnt about public speaking is that even the most nervous person can be guided through the process to develop the confidence to achieve his or her speaking potential.
Joan is now retired and besides Toastmasters, she enjoys painting. Joan really enjoys hearing from her past students about how they benefited from the Youth Leadership program which she ran for over two years in a primary school and eighteen years in a secondary school. The number of children and young people involved over the years of the program would number well over a thousand.
In terms of travel, Joan would most like to visit is the North and North West of Australia.
Joan recalls her most enduring childhood memory as the security and love of her parents and older sisters and says that the best advice she ever received was to be herself.
---
[March 2019] Meet Hugh …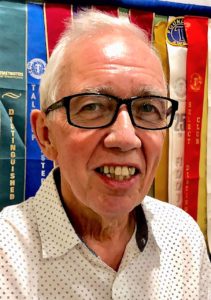 Hugh has been a member of Toastmasters for about 4 years. He joined after a conversation with a friend who suggested he would enjoy Toastmasters. His friend invited him along to Gourmet Toastmasters, a club which meets at a different restaurant once a month. Hugh then joined Oatley RSL Toastmasters and was an active member of both clubs for two years before settling on Oatley as his sole club.
Hugh's primary objective in Toastmasters (TM) is to enjoy the meetings and to help others do the same. He believes that if meetings are not fun and enjoyable, it makes learning that much more difficult.
Hugh doesn't harbour ambitions to attain any Toastmasters goals but he wants to do his best in any role that I am tasked with. Hugh feels that as a Club we should strive for excellence and not settle for second best. A big part in his satisfaction from being a member of Oatley TM comes from helping others achieve their goals and improve their public speaking skills, or simply enjoy themselves.
The most important thing that Hugh has learnt about public speaking is that if you are not prepared to stand up and have a go then no matter how good your ideas or speeches are, no one will ever hear you.
Hugh is retired and believes that retirement liberates you from the rat race so he likes to do whatever he likes, whenever he chooses – but he really likes to get a good walk in every day and discover new tracks and experiences.
Hugh enjoys travel. In Australia where there is so much to see and do he prefers places off the beaten track. One such place would be Maatsuyker Island, where he would love to spend a few days enjoying the isolation. The best holiday Hugh has had was on Lord Howe Island. He has been three times and each time found new experiences all revolving around nature. He says that he and his wife, Annette, probably had the best of it in the 1970s when there were only 3 motor vehicles on the Island though even today most people walk or cycle to get around.
One thing always in Hugh's fridge is a bottle of French Champagne. He says you never know when you may want to celebrate something or when long lost friends magically appear on your doorstep and that is well worth popping a cork for. Besides, Hugh says, life is too short – so pop corks at every opportunity!
---
[February 2019] Meet Rebecca …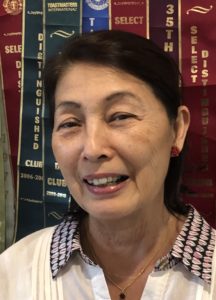 Rebecca's speaking ambition is to build her self-confidence. The most important thing she has learnt about public speaking is that the stories we share are all valuable, whether true or made-up, as they provide insights to the audience.
Rebecca's proudest moment was in 2015 when in the one year she won four big trophies. Two in Toastmasters: International Speech winner in Area 39 and Oatley RSL Toastmasters Table Topics winner and two in golf: President's Trophy and Golfer of the Year.  Rebecca really enjoys playing golf, especially when she is winning!
The best advice she has ever received is through this quote: "Falling down is a part of life, getting back up is living." Rebecca says that the best holiday she has had was an adventure in Egypt where she learned a few Arabic words, got lost, swam in the Nile, held a lion cub and tasted the sweet natural rose petal tea. She also loves nuts!
---
[November 2018]    Meet Mei …
Mei is one of our newest members and has just joined.
She has joined OatleyRSLtoastmasters because it sounded like a fun way to develop her presenting skills.
Mei's speaking ambition is to overcome nerves when presenting to an audience.
Mei would most like to visit the Northern Territory in Australia.
Mei always has champagne in her fridge because there is always something worth celebrating. However, when it comes to food,  one thing she will never do again is to eat stinky tofu!
---
[October 2018]    Meet Frank …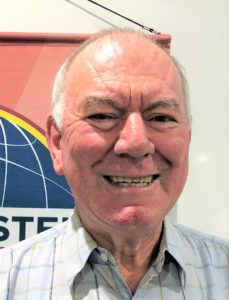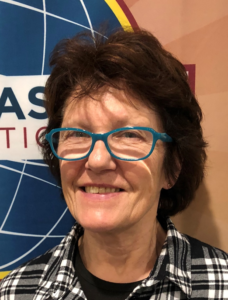 Yvonne joined Toastmasters because she has always wanted to be able to speak in front of an audience.
She has been a member of Toastmasters for three months and her speaking ambition is to be able to deliver fun and clear informative speeches and talks.
Aside from Toastmasters, Yvonne really enjoys physical activities and continually learning skills.
The best advice Yvonne has ever received is from her son about her continually coaching people: "Take my advice … because I'm not using it."
Nelson Mandela is the famous person Yvonne most admires and if she could change one thing about the world, it would be for there to be no prejudgment of others.
---